I hope everybody has had a wonderful Christmas! This year is my son's first Christmas and I couldn't be more proud. Levi is 11 months and will be a year old in 2 weeks, 1 day! I can't believe how much time has flown by. We woke up at 8:00am. Levi gets up early every morning as I'm sure many moms know that once we have a baby our sleeping in days are over. It may be different for the dads, because I know that my husband sleeps in sometimes too. After we all woke up we went into the living room. The tree was filled with presents. Santa sure did spoil us this year. We started with our stockings first and Levi kept going after our stockings and not his own. After that we had Levi open a few of his presents. He loved it at first and was having so much fun ripping the wrapping paper off. After a few of his presents were open, he just wanted to play with what he had already. He had a lot more to open though, but he didn't care. It's alright, the smile on his face when he was playing with his new toys was the best gift of all. That is being able to spend Christmas with my husband and son.
I know a lot of wives, girlfriends, and finance's out there who don't get to spend Christmas with the ones they love. Maybe they are out on a deployment, a mission, or just out doing a job. There could be many different reasons. I want to let them all know that even though I haven't gone through a deployment yet or been very far from my SO, I know it's hard, but just always remember they are thinking of you every minute they are away and they are always in your heart and if you ever want to vent or just chat. Feel free to contact me. Like the quote "Absence makes the heart grow fonder."
After gifts this morning I started cooking our Christmas meal. Our Christmas meal consisted of boneless roast, ham, mashed potatoes(I didn't cook them long enough.), mac and cheese, green bean casserole, and dinner rolls. It was very good minus the mashed potatoes.
That was our first Christmas of the three of us(Patrick, Levi and I). Merry Christmas and Happy Holidays everyone and cherish the time spent with your loved ones!! Included are some pictures from our day.
Our Christmas Tree
We were good this year and Santa spoiled us.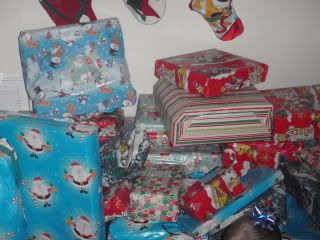 Levi ripping open one of his many presents from Santa(This one is from DH's mom.)
Mommy and Levi, with his present from DH's mom.
My wonderful husband and son. (Patrick and Levi)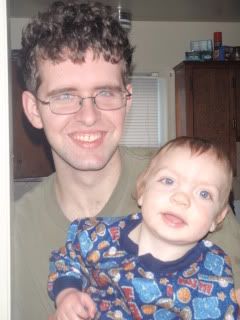 Our ornaments(The ones that are special to us)
From my husband and mine's first Christmas together in 2008.(We dated before, but this was our first together and not living apart.)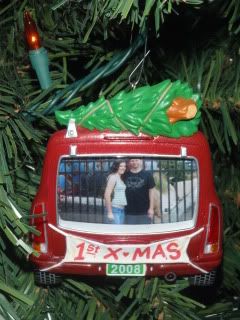 Levi's 1st Christmas(I bought this at Disney! Isn't it cute?)
Levi's 1st Christmas, this one is from his grandma(DH's mom.)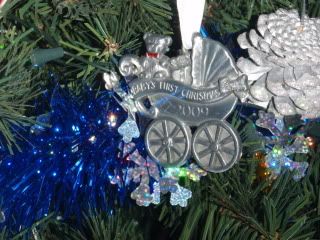 Here is some of Levi from his Christmas dinner.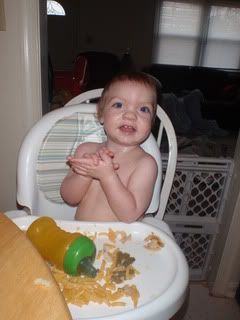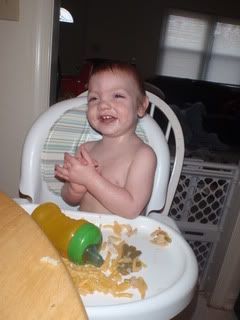 Levi in the bath tub with his new toys! Bath time is going to be so much easier!